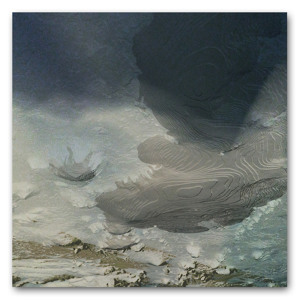 Singapore Sling calling all dreamers!
Speachless. A dynamic flow of elements and the voice of Vanessa brings back many favorite-s (Kate Bush,Laurie Anderson on IAM),chairlift) but still is competing in a new category of sensational vibes!
You can "see" that a great deal of details is put on the plate
for tons of our deep acoustic pleasure!
Check em out!on
buy n support
A duo which is no stranger to Singapore's music scene, Octover is made up of pioneering electronic producer, Jason Tan, and homegrown vocalist, Vanessa Fernandez (Vandetta). For more than a decade the pair traveled separate musical journeys, balancing profile-building productions and pursuits of passion. Sporadically crossing paths on commercial projects, their bond grew steadily stronger through cigarette-laced conversations on the mediocrity of mainstream, the search for new sounds and a mutual appreciation for all things artistic and beautiful. Octover will be presenting tracks from their forthcoming debut album to be released on the soon to be launched Syndicate imprint.
be sure to stream everything including "the woman's work" Kate Bush captivating cover…
Satisfy=sleek n sexy
IAM=just makes me want to call "the above 3 personas" and tell them to stream on the phantasmagoria of striking beats with the stunning "talk to my soul" vocals
Time=is timeless and transparent with intense melodical transformation
a time warp into jazz-full space
..and its a delicate though powerful album
every second speaks for itself
with no misinterpretation.