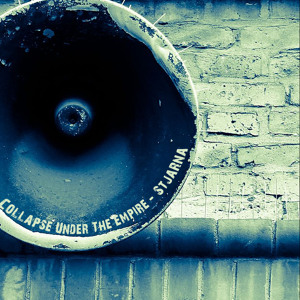 fact."Little 15″ B-side.

… however, there are two piano instrumental B-sides, both performed by Alan Wilder. The first is "Stjärna" (mislabelled "St. Jarna"), which is Swedish for 'star', written by Martin Gore. The 12″ B-side also contains a performance of Ludwig van Beethoven's "Moonlight Sonata #14." According to his website, Wilder did not intend for it to be a B-side, as he was merely performing it for fun, but Gore stealthily recorded it. Wilder did not perform the song perfectly (his error occurs near the end of the song).[2] Both instrumentals are produced by Depeche Mode alone (as opposed to the A-side which was produced by the band, plus Daniel Miller and Dave Bascombe).
In order to shorten the waiting time on the coming EP "The Silent Cry",

that will be available in record stores everywhere in April 2013,

we want to present an instrumental cover of Depeche Mode. The original song "Stjarna" is from the B-side of the single "Little 15″ of 1988.
beautiful.