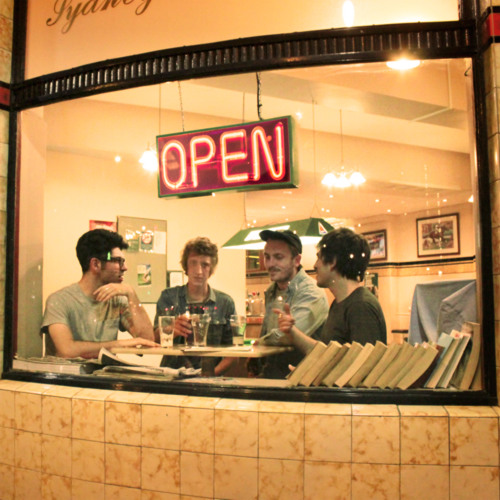 wow ,these guys are greeeeeeeeeeaaaaaaaaaaaat!
Between the song writing of Nathan John Roche and Alex Kiers, 'Couldn't Be Better' epitomizes the band's enchantment with Sydney's urban suburbia, whilst also romanticizing about the opposite gender, Sunday roasts and holding down a steady job.




It's about as smooth and easy-going as a road trip down the Princes highway – with a couple of bumpy, yet winning melodies thrown in along the way.
The 4-piece have set out to salute their heroes in the Go-Betweens, Ed Kuepper, Paul Kelly, The Clean, along with the obvious slaps on the back to internationals such as Lou Reed and sunshine British wino Kevin Ayers.

'Down and Out' is their debut single off their debut album 'Couldn't Be Better' – out early

2013.

Camperdown & Out are Nathan Roche, Alex Kiers, David Akerman & Chris Shortt
oz home sick.