Liam Magill (guitar, vocals), Raven Bush (violin), Fred Rother (drums), Joel Magill (bass).
Syd Arthur are sons and heirs of those Canterbury musicians who did sometimes whimsical, sometimes intense things with psychedelic and progressive rock and whose improvisational approach made the avant-garde seem accessible, and vice versa. Actually, one of Syd Arthur – violinist Raven Bush, which we smuttily assumed was a pot-induced pubic alias – is the nephew and heir of Kate Bush, a Kent girl herself who grew up surrounded by local musicians (but enough already about her extracurricular proclivities).
Winners of the Canterbury Best Local Band competition and formerly known first as Grumpy Jumper and then Moshka, they eventually adopted the name Syd Arthur. It fits them well, redolent as it is of long-lost rural idylls and days gone by – the "Syd" bit because of Barrett and "Arthur" with its intimations of the Kinks' album Arthur (Or the Decline and Fall of the British Empire). There are only four of them but they make a sound that suggests there are loads of them, all beards and, well, grumpy jumpers, noodling away on a variety of electric and unplugged instruments.
dorothy=h.o.m.e
and at 2:40 im starting to spin in the
background
what a sublime tune..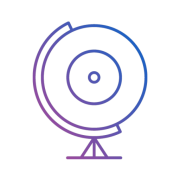 giveitaspin!
Give it a spin! is an award-winning independent music and culture website based in Thessaloniki, Greece. We communicate with all corners of the Earth with a global team of contributors and spin the world through the arts! Care to make some noise with us?