oh this came in the right time
to kill my fever tonight….
I first saw the name Loved drones on this compilation of
After so many years spent accompanying others like Damo Suzuki, Stereolab and Laetitia Sadier, it seems that these accomplished musicians are now ready to emerge from the shadows and stand on their own two itchy feet. Two English freaks in love with synthesizers (Android 80 and Man From Uranus), the fabulous George Hermans on Fender Rhodes, Jean François Hustin on flute and special guest Emmanuelle Parrenin (70s underground experimental folk icon from the group Topaze), The Loved Drones are led by Benjamin Schoos whose most recent album "China Man Vs China Girl" met with substantial success in the UK.
get lost in space
and
read all about it on….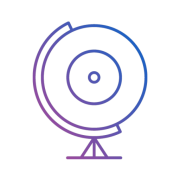 giveitaspin!
Give it a spin! is an award-winning independent music and culture website based in Thessaloniki, Greece. We communicate with all corners of the Earth with a global team of contributors and spin the world through the arts! Care to make some noise with us?