"If only it would be a masterpiece…a pleasant little tune,almost banal,but that makes you want to stop,look around,seize the moment,that makes you see life the way it should always be,Beautiful.Complete strangers all smiled at me,like they understood my joy,at seeing life the way i see it.Thanks to music"
Συγκίνηση ,αυτού του είδους που σου βγάζει κόμπο στο στομάχι το δράμα και να κυλά ενα δάκρυ από συμπόνοια και χαρά,Απερίγραπτη Ομορφιά,Ερωτισμός,Αγάπη αληθινή με ρομαντισμό,Δεσμοί,Ανρθωπιά,Ηθική και η Μουσική (ταύτιση).Υπεροχο soundtrack.Σκηνοθεσια και ερμηνείες.
Μust see.Ούτως η άλλως έχω τρελή αδυναμία στο "Cafe de flore" (song) η ταινία ήταν πάλι μια ανάμνηση στιγμών και ενα deja vu….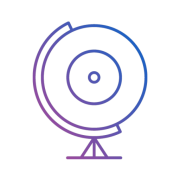 giveitaspin!
Give it a spin! is an award-winning independent music and culture website based in Thessaloniki, Greece. We communicate with all corners of the Earth with a global team of contributors and spin the world through the arts! Care to make some noise with us?