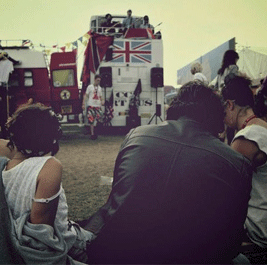 Having already worked with British Rock royalty such as Producer Chris Kimsey (known for his work with The Rolling Stones, Peter Frampton & The Psychedelic Furs) and The Clash's Mick Jone's, we are extremely excited by this raw, Rock & Roll talent.

Currently enjoying the immense privilege of fronting The Animals on their UK Tour, 26 year old Nat Jenkins is ready to drop his Debut EP upon his return. The first title from his eponymous EP, 'While The Record Spins', is set for release 3rd April.

Until then we wanted to give you a little taste of what's to come.

Nat Jenkin's 'Rock & Roll' features the stellar line-up of The Vaccines' Freddie on Lead guitar, Turbogeist's Luis on Rhythm and Mumford's Ben on keys.