Mind blowing ! Ecstatic lyrics and feeling.
Now this is revolution…for Iron and Wine!
And i just love it for tea and supper today!
Long way until ,April is here!
Recorded in New York and produced by Beam's longtime associate Brian Deck (Modest Mouse, Califone, Fruit Bats), helping achieve Beam's vision was a group of stellar musicians including Rob Burger of Tin Hat Trio, Steve Bernstein, Tony Scherr, Kenny Wollesen, and Briggan Krauss of Sex Mob, jazz drummer Brian Blade, trombonist Curtis Fowlkes of the Jazz Passengers, bassist Tony Garnier (Bob Dylan's band), cellist Marika Hughes, Maxim Moston and Doug Wieselman of Antony and the Johnsons, and Anja Wood. Burger (Tin Hat Trio) has worked with Beam intermittently through the years and handled arrangements for strings and horns on Ghost on Ghost.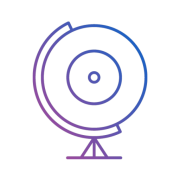 giveitaspin!
Give it a spin! is an award-winning independent music and culture website based in Thessaloniki, Greece. We communicate with all corners of the Earth with a global team of contributors and spin the world through the arts! Care to make some noise with us?