Playground Noise continue their musical path that began back in 2006 – Patras is always the starting-point- maintaining a low profile, despite having two singles and a dynamic debut album in their luggage by now. This spring they return with their second album, titled "8 Songs".
Simplicity, as stated by the title of "8 Songs", is the key feature that characterizes the album from the very first listen. Guitars have the first word, creating a solid frame, while melodic basslines open the way for dynamic drums and old-fashioned keyboards. The strings and trumpet come as special guests to add lyrical touches in the small bursts of melodic bittersweetness. The band sounds, more than ever, like it has found its identity, through the vocals and compositions (more mature than ever) of Vasilis Sbilias and the ripe arrangements that have developed in the best possible way with the production of Sakis Bastas.
While it could be said that "8 Songs" is the most extroverted Playground Noise work, as far as composition is concerned, the lyrics' themes remain melancholic, dark and atmospheric, with a bright ray of light in the distance, enough to give hope and awake curiosity for the unknown future. The listener walks alone on night streets and this solitary silence gives the most simple things the importance they deserve. Every road and every street, cars going by, the scars of love, the first light of day.
"8 Songs" is released in vinyl (including bonus cd) and digital album from Inner Ear.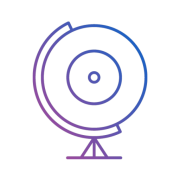 giveitaspin!
Give it a spin! is an award-winning independent music and culture website based in Thessaloniki, Greece. We communicate with all corners of the Earth with a global team of contributors and spin the world through the arts! Care to make some noise with us?