(photo by Glenn Ross)
ft in last weeks show…and in future ones to come!
sublime…..soothing and beautiful…
talent written in golden stars,
that echoe your feelings into all kinds of amazing emotions.
"Echoes" is the fifth full-length album from seasoned producer Rena Jones… Unlike Rena's previous releases, Rena has chosen a new path to make a truly collaborative and live studio album while still holding true to her unique take on down-tempo music.
Pulling from her years of experience as a session musician and audio engineer, Rena decided to work with many long time collaborators as well as world renowned artists Sophie Barker on vocals (Zero 7 and Groove Armada), Matt Robertson on modular synth (Bjork, Lamb, Bat for Lashes), Earl Harvin on drums (Seal, Air) Laura Scarborough on grand piano (Quixotic Fusion), a live woodwind section and solo violinist Ilya Goldberg (Emancipator) to name a few.
Rena Jones has taken the electronic world and put a warm soothing coat on it. With her epic compositions in which she uses a variety of electronics, synths, beat machines, sound design, analog gear and traditional instruments, she has earned a coveted place among those who seek to meld the electronic and human elements of music.
Her previous albums have been chosen in the top 25 essential albums of the year on NPR Echoes Radio and has gained her a devoted international following.
Staying true to her roots as a producer, "Echoes" is another concept album exploring the ideas of duality and inspired by the great poetry of Rumi ~ Like Rena's previous albums "Echoes" is bound to stay on heavy rotation and become a long time favorite in your play list.
released 01 April 2013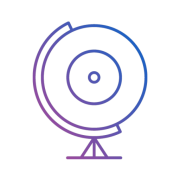 giveitaspin!
Give it a spin! is an award-winning independent music and culture website based in Thessaloniki, Greece. We communicate with all corners of the Earth with a global team of contributors and spin the world through the arts! Care to make some noise with us?