snif snif no more The middle east,but life goes on…..
even the old site has come down :/
R.L. Jones is Rohin Jones; former member of The Middle East and part-time bum. The Phony Mexican Diner is a collection of ramshackle musical friends, some of whom you might have seen perform previously in The Middle East, Joseph Liddy & The Skeleton Horse plus a couple of new faces.
With The Middle East parting ways mid-2011, Rohin has shifted focus, writing and recording material for his forthcoming solo album which is due early 2013 on Spunk Records. The first song from the album is 'Everybody Wants To Be Your Friend'; a loose, jangly and distorted affair that features a special guest vocal performance from Adalita.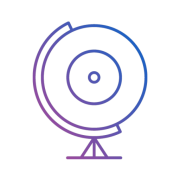 giveitaspin!
Give it a spin! is an award-winning independent music and culture website based in Thessaloniki, Greece. We communicate with all corners of the Earth with a global team of contributors and spin the world through the arts! Care to make some noise with us?