A sonic foil to recent single 'Do It Again', 'Fifth In Line To The Throne' sees the Glasgow five-piece in full balladeer mode and features backing vocals from Neko Case.
Camera Obscura's Tracyanne Campbell explains, "'Fifth In Line To The Throne' is a song about someone in a seemingly perfect relationship but there is a dark underside to it. We wanted to sound menacing and give folk the creeps. I believe Princess Beatrice is fifth in line by the way.
Download 'Fifth In The Line To The Throne' here or stream below.
Desire Lines is released on June 3rd 2013.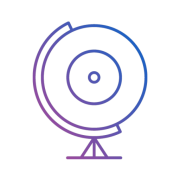 giveitaspin!
Give it a spin! is an award-winning independent music and culture website based in Thessaloniki, Greece. We communicate with all corners of the Earth with a global team of contributors and spin the world through the arts! Care to make some noise with us?