Its Swedish duo ( Sven Fröberg and Fredrick Persson) known as the Greek Theatre
debut album "Lost Out At Sea" is due out on July 1st.
Im feeling great,the same esoteric shake i encountered while listening to Jonathan Wilson's album "Gentle Spirit" 2 years back"
and they are not even greeks!
do stream with a breeze in your ears.
Here´s what Jon "Mojo" Mills editor-in-chief of Shindig Magazine has to say about the group:

"The Greek Theatre play laconic-yet-bright songs with thoughtful lyricism and delicate musicianship that update the floral elements of late 60´s pop. More dreamy than dream pop. Jangling, chiming guitars and West Coast harmonies, desolate piano driven ambience that recalls Big Star´s Third and Pink Floyd and elements of soft pop vocals and brushed drums, make for a beautiful relaxed sound. They could and should impress a large audience."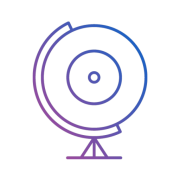 giveitaspin!
Give it a spin! is an award-winning independent music and culture website based in Thessaloniki, Greece. We communicate with all corners of the Earth with a global team of contributors and spin the world through the arts! Care to make some noise with us?