Keeping a Record of It is the follow-up to Lonnie Holley's debut album, Just Before Music. It features recordings made in 2006, 2010 and 2011. Guest performers include Cole Alexander from the Black Lips, Bradford Cox from Deerhunter, and visual artist Lillian Blades.
Ο LH μολις τελειωσε μια μινι περιοδεία με τον αγαπημενο
Bill Callahan ( dreamriver oeo!)
Σε καθε πολη ειχε και διαφορετικο σετ-λιστ…
Αλλα δεν ειναι απλα ενας ανθρωπακος.
Ο δισκος με τρυγιρίζει αλλα μολις βρηκα χρονο να τον εισπνευσω.
διαβασε για τα βασανα του
εδω.
το θεμα ειναι αφου και μεις βασανιζόμστε να το ρίξουμε
σε κατι "παραγωγικο". ε? οχι απλα στα λογια.
η ψυχη θελει χρωματα και φαντασια
για να αντεξει το μονοπατι της ζωης.
αλλα δυστυχώς η πλευρά της τύχης
ειναι σουρτα φερτα.
όταν το βρω θα το ριξω στα κομεντς.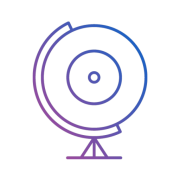 giveitaspin!
Give it a spin! is an award-winning independent music and culture website based in Thessaloniki, Greece. We communicate with all corners of the Earth with a global team of contributors and spin the world through the arts! Care to make some noise with us?