Don Bikoff released one lone, rare solo album, 'Celestial Explosion', on Keyboard Records in 1968, now reissued on LP/CD/DL by Tompkins Square. Watch the YouTube video of Bikoff playing on the Ted Mack Amateur Hour, taped May 12, 1968. You'll see the sheepish, long-haired, mustachioed musician spinning gold in a style (still?) so foreign to the mainstream listener. The befuddled host concludes after Don's performance, "That's unusual to say the least." A kid from Oyster Bay, LI, Bikoff got his start in Greenwich Village, annoying Dave Van Ronk and playing the folk/blues circuit where he met Sonny Terry & Brownie McGhee, Jesse Fuller and Mississippi John Hurt. The comparisons to John Fahey's and Robbie Basho's work stated in the LP liner notes touched a nerve with Fahey himself at the time. Today, those comparisons are still inevitable, however they are for lazy ears. Bikoff has his own approach. Don is only 65 years old, and he's still playing strong.
Αυτός ο δισκος εχει φερει αρμονια και γαληνη στην ψυχη μου σήμερα.
Ο Don θα μπορουσε να ειναι κάλλιστα ο πατέρας μου αυτη τη στιγμή.
Σαγηνεύοντας την καθημερινότητα μου
με ιστορίες
απλες και όμορφες ή με δυσκολίες της στιγμής πιστευτές
για τα καμώματα της ζωης.
Το πανεμορφο εξώφυλλο το έχει ζωγραφίσει η γυναίκα του το 1967.
Υπάρχει και επίσημο quote::
"Actually John Fahey and I met on a few occasions and also corresponded sporadically. He did , in fact, record a number of my tunes but would not give me writers credit. That was John!"
Το ξερα ότι θα ήταν μια τέτοια περιπλανώμενη ψυχη.
πραγματικά
ενα
celestial explosion
διαμάντι.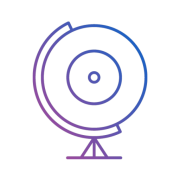 giveitaspin!
Give it a spin! is an award-winning independent music and culture website based in Thessaloniki, Greece. We communicate with all corners of the Earth with a global team of contributors and spin the world through the arts! Care to make some noise with us?