je t'aime
επεστρεψε.
επισημα.
To stay untouchable and to protect himself from the ever roaming evil spirits, Cascadeur has found the response to
maintain his mystery: from here forward he will be a ghost.
The first surprise is a pretty big one, for we find Christophe making an unexpected solo (more or less) appearance in French (Collector);
– then backing vocals by Eric Pulido and Tim Smith from the American band Midlake (Casino, Visage Pale, White Space, "Babylon, Babylone???"),
– vocals by the founder of British band Tindersticks, Stuart A. Staples (The Crossing),
– Médéric Collignon's magical cornet (White Space, The Crossing) and Tigran Hamasyan's inspired piano-playing (Ladyday) represent the world of jazz,
– a bewitching appearance by Belgian soprano Anne-Catherine Gillet (Dark Passenger, Standalone, Visage Pale and Mohawk), and
– the devilish decks of Dj pFel (Ghost Surfer).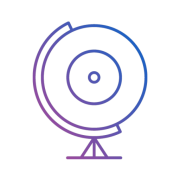 giveitaspin!
Give it a spin! is an award-winning independent music and culture website based in Thessaloniki, Greece. We communicate with all corners of the Earth with a global team of contributors and spin the world through the arts! Care to make some noise with us?