Ferrara is always "bloody" epic for me.
Incredibly this soundtrack has NEVER been released in any format, we
went back to the original master tapes and worked with composer Joe
Delia to clean up the original elements .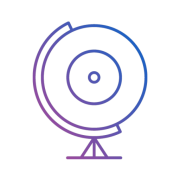 giveitaspin!
Give it a spin! is an award-winning independent music and culture website based in Thessaloniki, Greece. We communicate with all corners of the Earth with a global team of contributors and spin the world through the arts! Care to make some noise with us?