Within weeks of the release of their acclaimed debut album 'Someday
World', we can now reveal the collaboration between Brian Eno and Karl
Hyde continues with 'DBF' taken from their second full-length record
'High Life'.
there were a lot of you grumping about the aesthetics of "Someday World" which i loved (and so did my dad in his car).
you cant fuss about the past in the future can you….
repetitive minimalistic works of pioneers Steve Reich and Philip Glass
together with the undeniably funky grooves of Fela Kuti's polyrhythmic
afro-beat

our warped fathers are back.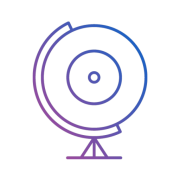 giveitaspin!
Give it a spin! is an award-winning independent music and culture website based in Thessaloniki, Greece. We communicate with all corners of the Earth with a global team of contributors and spin the world through the arts! Care to make some noise with us?