ever lasting love again.
The more influences My Brightest Diamond's Shara Worden absorbs from the world around her, the less she sounds like anybody else.
Still, It's worth noting the strange paths these five new tracks took on their way to None More than You, My Brightest Diamond's latest EP. The lullaby "Dreaming Awake" was originally performed as a duet with circular-breathing sax titan Colin Stetson. It opens this disc in a tense, minimal Son Lux Mix, but Lux's raw electronic treatment only draws more attention to Worden's achingly tender vocal performance. Meanwhile, the layered orchestral arrangement on the flipside's Mason Jar Mix was created for an improbable guerrilla recording session that brought the cops to an decaying power station in Yonkers—but this richly detailed accompaniment only brings out the raw urgency of her songwriting.
"Dreams Don't Look Like" originated as silent movie music, an extract from Worden's score for The Balloonatic by Buster Keaton. "That Point When," a song Worden initially arranged to sing with the Orchestra for The Next Century, defies gravity too: musically and lyrically ambiguous, majestically lighter-than-air.
In fall of 2014, Asthmatic Kitty Records will release My Brightest Diamond's fourth full-length, This Is My Hand.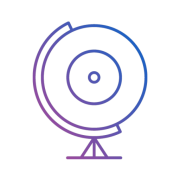 giveitaspin!
Give it a spin! is an award-winning independent music and culture website based in Thessaloniki, Greece. We communicate with all corners of the Earth with a global team of contributors and spin the world through the arts! Care to make some noise with us?