We know Zach loves The Shins so a decade later he returns
with a great soundtrack (awaiting). Looking forward to track 8 and 5 too!
watch trailer (Zach Braff)
Wish I Was Here OST
01 The Shins: "So Now What"
02 Gary Jules: "Broke Window"
03 Radical Face: "The Mute"
04 Hozier: "Cherry Wine (Live)"
05 Bon Iver: "Holocene"
06 Badly Drawn Boy: "The Shining"
07 Jump Little Children: "Mexico"
08 Cat Power & Coldplay: "Wish I Was Here"
09 Allie Moss: "Wait It Out"
10 Paul Simon: "The Obvious Child"
11 Japanese Wallpaper: "Breathe In "
12 Bon Iver: "Heavenly Father"
13 Aaron Embry: "Raven's Song"
14 The Weepies: "Mend"
15 The Head & the Heart: "No One to Let You Down"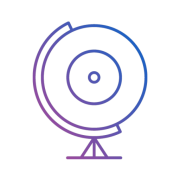 giveitaspin!
Give it a spin! is an award-winning independent music and culture website based in Thessaloniki, Greece. We communicate with all corners of the Earth with a global team of contributors and spin the world through the arts! Care to make some noise with us?