Rock n Roll to the bone baby!
After a private pressing only,
this LP meets the world again after 36 years on Feeding Tube!
For an extra 500.
It seems Owen loves to write as well with a smell of pop
how many talents?
favorite track….
tonight
all of them! but thats more….. Information.
"she is shifting"………
Owen Maercks' Teenage Sex Therapist LPs is one of the forgotten
twisted pop masterpieces of Twentieth Century. Owen had been in Monster
Island with Henry Kaiser, who proposed he do a solo album or his songs.
Henry had moved back west by this time, so Owen went out and recorded
this album there. Henry produced, and added amazing horn parts by Jon
Oswald, Larry Ochs and John Gruntfest. The album was mixed, pressed and
distributed exclusively to radio stations, record labels and the like,
in hopes of getting Owen signed. The music didn't fit any extant
pigeonhole, however, so no deal was in the offing. About the only note
of its passing was made by an A&R guy at Elektra, who swiped the
arrangement (and lyric rearrangement) of "Little Black Egg" (originally
by the Nightcrawlers) for use by his protegees, the Cars. Well, fuck
them. Teenage Sex Therapist is ripe with jawdrop moves. Flashes
of Eno, Beefheart, Lou Reed, the Bonzos, and various of Owen's other
obsessions, fight each other for air time. And everyone goes away a
winner. If this one doesn't make your teeth wiggle, you need a new jaw. –
Byron Coley,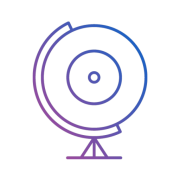 giveitaspin!
Give it a spin! is an award-winning independent music and culture website based in Thessaloniki, Greece. We communicate with all corners of the Earth with a global team of contributors and spin the world through the arts! Care to make some noise with us?