Dubbed "bedroom classical", the album was recorded in his small London
bedroom with close friend and guildhall virtuoso cellist Ren Ford.
Keaton assembled layers to the pieces using found objects and charity
shop instruments, creating a bold indie-classical crossover.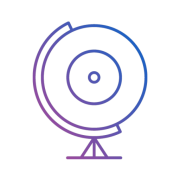 giveitaspin!
Give it a spin! is an award-winning independent music and culture website based in Thessaloniki, Greece. We communicate with all corners of the Earth with a global team of contributors and spin the world through the arts! Care to make some noise with us?