PANOPTIQUE ELECTRICAL is both an experimental studio project by Jason
Sweeney and collaboration with musicians Noah Symons, Zoë Barry, Jed
Palmer, Tristan Louth-Robins, Richard Adams (Hood/The Declining Winter)
and visual artist Steve Phillips.
An album of a decade of collected works "Let the Darkness at You" was
released in August 2008 on Australian label, Sensory Projects. "Yes To
Fear, Yes To Desire" was released in August 2009, also on Sensory
Projects.
A new album. Love Lost in a Storm. Available on
iTunes.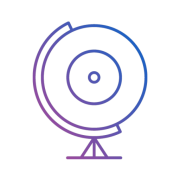 giveitaspin!
Give it a spin! is an award-winning independent music and culture website based in Thessaloniki, Greece. We communicate with all corners of the Earth with a global team of contributors and spin the world through the arts! Care to make some noise with us?