i wonder of the seas of "greece"
im in a jazz bar on mars tonight i can say anything i am able to after 5 shots of malt!
άσπρο πάτο Alex Palegeorge!
Australian producer
Seas Of Grease
takes music production to the next
level with his visions of endless waves and cosmic beauty. With each
piece he takes the listener on an epic voyage into outer space, the
future and his own mind;
a place where life bears infinite mystery,
where discovery is bountiful, where music defines humanity, where the
grooves are jazzier and the beats are bouncier. He journeys
through imaginary landscapes that are both brilliantly stellar and
dauntingly oceanic, documenting all themes from the dystopic to the
awesome. Seas Of Grease is paving his own lane, a lane that turns only
for search of truth in artistic expression. His musical style develops
and evolves with each day that the future draws closer, and will
continue to do so for years to come. Journey alongside him and marvel at
what tomorrow holds.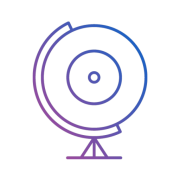 giveitaspin!
Give it a spin! is an award-winning independent music and culture website based in Thessaloniki, Greece. We communicate with all corners of the Earth with a global team of contributors and spin the world through the arts! Care to make some noise with us?