Vasilis Choundas aka
Whodoes
with a stunning album full of cinematic emotions.
Its a movie and your playing in it , listening to it's core.
Whodoes
is a musician-copmposer, with professional experience in music
compositions for theater performances, documentaries and narrative acts.
Whodoes has performed numerous solo live acts creating musical
adaptations of speech and images and has participated in many concerts
and festivals. The term Ambient-Experimental-Looped Guitar is used in
order to describe the use of various techniques and gadgets
converting the electric guitar into other instruments such as bowed
guitar(conversion in to violin ,viola,cello sounds)e-bow,slide
guitar,woodsticks(conversion in to traditional santouri sound) all this
become from one man solo performance using abience and beat samples and
looping guitar phrases on real time. This is the first album of the
artist "Whodoes"-Dolphins In The Sky release by yunrecordz.It contains
eleven instrumental pieces of music a mixture of ambient, chill out,
ethnic, post rock, electro and sound track music.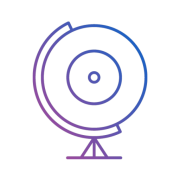 giveitaspin!
Give it a spin! is an award-winning independent music and culture website based in Thessaloniki, Greece. We communicate with all corners of the Earth with a global team of contributors and spin the world through the arts! Care to make some noise with us?