nobody knows what the future beholds.
even i couldnt see a new album coming!
fav track though is "Seventeen"
it brings back a warm memory.
We are met
with the many faces of Matt Hales, and quite a few of his
friends. Joel Compass propels the dubstep-lite of opener 'Tape2Tape',
the sultry soul of Lianne La Havas gives added depth to 'Eggshells', and
by the time Luke Sital-Singh has added his not inconsiderable talents
to 'Be Beautiful' a pattern develops. No two songs sound the same. None
of them are obviously, definably Aqualung. You'd be hard-pushed,
pressing play on this album, to know precisely whose album it was.
At least that is, until the wondrous 'Seventeens' takes us back ten
years (at least) to the moment that all the most emotive moments in
popular culture were soundtracked by Matt Hales, his piano and his
falsetto. This is a fabulous song. It will play behind emotional
televisual moments for years to come. By rights it should receive so
much attention that you become sick of it. Except you won't, because it
is completely wonderful.
And then, all too soon, the moment passes, and the four to the floor
pop of 'New Low' careers in to view. It too is great. It, too, is
entirely different from what has preceded and what follows it. The whole
album proceeds like this. Closers 'Everything' and 'To the Wonder'
alternately allow Hales to out-James Blake James Blake, and to show that
there is an unsurpassed beauty in allowing his piano and his voice to
be the centre of attention.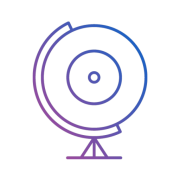 giveitaspin!
Give it a spin! is an award-winning independent music and culture website based in Thessaloniki, Greece. We communicate with all corners of the Earth with a global team of contributors and spin the world through the arts! Care to make some noise with us?