Digital / Vinyl LP limited to 350 copies.
debut compilation out Feb. 17th 2015
DKA is proud to present "Strategies Against The Body: A Contemporary
Survey", a 7 track overview and celebration of the dramatic resurgence
of industrial music and culture that has been sweeping the globe the
past few years. Together, the artists featured on this compilation
present an incisive look at the depth and span of the genre while also
moving the form forward into bold new shapes.

Touching on filthy synthpunk, expansive pop, primitive Body Music and
clattering techno, this compilation is exclusively composed of
previously unreleased music from High-Functioning Flesh, Tannhäuser
Gate, RedRedRed, Xander Harris, DVA Damas, and DKA's own Tifaret and
TWINS, this release captures the essence of the current chapter the
industrial/synth scene while also promising tantalizing hints at the
shape of industrial to come.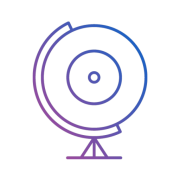 giveitaspin!
Give it a spin! is an award-winning independent music and culture website based in Thessaloniki, Greece. We communicate with all corners of the Earth with a global team of contributors and spin the world through the arts! Care to make some noise with us?