We will be on hold for all the different music flavours!
As previously mentioned in the 'Twenty Fifteen Newsletter' we were going

to make a tribute project dedicated to Germany as the Germans (as well

as the Japanese, the English, the Scottish, the French, the Aussies,

the Americans and the Brazilians etc) seem to have a lot of collectors

who are consistently snatching up these cassettes and enjoying this

little nostalgic format as much as we are.

We hope you like this session. This month we have a somewhat smaller,
but intimate batch of flips from sampling German Jazz music!

Next Up: Locations Nigeria, coming soon. Keep ya eye peeled for updates, and keep Jousting!!

See Also

MJM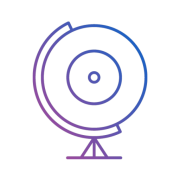 giveitaspin!
Give it a spin! is an award-winning independent music and culture website based in Thessaloniki, Greece. We communicate with all corners of the Earth with a global team of contributors and spin the world through the arts! Care to make some noise with us?