Spot my favorites.
EDM Underground presents the new remix pack (Part II) of Lego Boy feat
Beat Ride – Rethinking About Love . This time we have another amazing
remixes from favourite us artists as G.Pal,Pano Manara, Cayetano, RSN,
Kled Mone', Tikis, Tareq, Billy Zed, Greggy K and bonus track the
Original Acoustic Mix only piano from Beat Ride.
Yiannis Mihelinakis (aka
Lego Boy) began his musical career in 1995.A member of Cosmic Sound and
founder-member of Down Tempo Productions, Yiannis has worked as a radio
producer and participated in various other artists' albums.He won
several merits in music competitions. He has also worked as music
supervisor in theatrical plays. Yiannis released his first single in
2000 and has since been producing his music.Since then he has released a
number of compilations, personal EP's and remixes and also his
milestone, the release of his 2011 personal full album Black Box From
Your Plane. His work has been included in international compilations
with the participation of celebrated artists Photo by Ria Karajiaba
Graphic Design: THR33 Creative Studio EDM Underground is a part of
Elektrik Dreams Music Digital Label Support Site and
www.elektrikdreamsmusic.com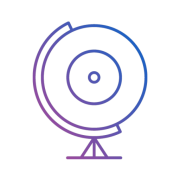 giveitaspin!
Give it a spin! is an award-winning independent music and culture website based in Thessaloniki, Greece. We communicate with all corners of the Earth with a global team of contributors and spin the world through the arts! Care to make some noise with us?