Time and space
stopped for 7 beats
the earth started to shatter
and out came a holy
keeper
a sleeper to make us feel alive
in our memories
of the musical universe
Robin Wylie
aka 7sleepers, has been to Jordan, Cambodia, Ethiopia, Doha Kathmandu and the Himalayas as we find out on his
personal website
, Im sure i might not ever go on these magical earth quests, but I can connect with his music spontaneously in 7 minutes and less…
I suppose we know where the lucky charm came from…
He keeps on repeating to me, 7 songs about seven that might put you to sleep.
Well, i just pressed play and felt that David Sylvian was speaking in my dreams. What if his talent would rise several years back, would we be talking about another "Orpheus"…
so the 7sleepers speak up:
It
was recorded over a period of seven years (or so) in a home studio in
Michigan USA.
Full disclosure: It's not really seven songs about seven, more like four songs about seven and three more about other things.
7sleepers
started as a relatively conventional acoustic singer-songwriter project
(think Gordon Lightfoot), but things got a little weird when I started
mixing (think Brian Eno).
It's mostly ambience and acoustic guitar and vocals, with occasional
electric guitar and synth. Almost no percussion at all.
I left in a lot of the "rough edges" because I thought they helped to
create a sense of space. Or something like that.
So what's the
deal with the number seven? Fair question. I don't think anyone knows
for sure. The number just keeps showing up in all sorts of mythological
and religious contexts pretty much all over the world. It seems to be
mostly centered on the Middle East, but it also shows up in Hindu and
Buddhist and Native American cultures. Most notably here
By the way, 7sleepers is me. My name is Robin. I have a dayjob.
I forgot to say that 7 is my favorite number. Perhaps it was meant to be to meet a night like this. What if the 7sleepers made a live album with David? Time and space would over collapse into infinity. Keep your eye on Robin, he will be ft in future podcasts to come.. or even for a chit chat!
What do you feel when you listen to 7sleepers?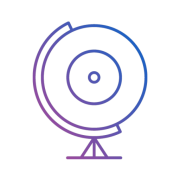 giveitaspin!
Give it a spin! is an award-winning independent music and culture website based in Thessaloniki, Greece. We communicate with all corners of the Earth with a global team of contributors and spin the world through the arts! Care to make some noise with us?