It's on repeat…
The last recording of the late
Chiwoniso Maraire
.
A gorgeous, stirring version of the song made popular by Thomas Mapfumo,
hypnotically blending twin vocals, tschushing hosho percussion and
layers of interweaving mbira melodies… straight from the heart.
Listen to a
remix
296
unique copies (different colors for each) signed and numbered by
Zimbabwean painter Misheck Masamvu + a nice portrait / liner notes
insert. http://www.sofarecords.fr/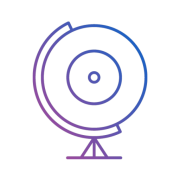 giveitaspin!
Give it a spin! is an award-winning independent music and culture website based in Thessaloniki, Greece. We communicate with all corners of the Earth with a global team of contributors and spin the world through the arts! Care to make some noise with us?