In the red hot summer of our truth,
our hidden emotions,
burst out with a big promising "summer wave"
that washes up the fears
and makes our hearts feel tender again
it all has to do with the harmonics of the beat.
Esoteric Sob​ and Figurant​ create a beautiful two-side limited tape soundtrack (55 copies!) full of summerish-emotions, the ones that hold us back a minute but magically plunder us into the near future, full of our hearts desire!
My heart is walking barefoot in the sand
while my thoughts drop down and travel with the wind,
i can listen to all the shades of music shining…
reflecting matter into mass.
free download or support/buy
Esoteric Sob is the alias of John Trifonopoulos, an electronic music
artist based in Greece. Dreamy, experimental sound, with nostalgic
vibes.
Figurant Is Christos Panagiotakis, a Singer-Songwriter/Ambient artist.
Influenced by nature & his love for trees he constructs melodies and magical soundscapes.
more links
Figurant :
figurant.bandcamp.com
soundcloud.com/figurant
www.facebook.com/figurant
See Also
Esoteric Sob:

esotericsob.bandcamp.com

soundcloud.com/esotericsob

www.facebook.com/esotericsob
Logarithm Label:

www.facebook.com/logarithmlabel

instagram.com/logarithm_

soundcloud.com/logarithmrecords

[email protected]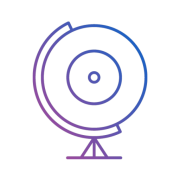 giveitaspin!
Give it a spin! is an award-winning independent music and culture website based in Thessaloniki, Greece. We communicate with all corners of the Earth with a global team of contributors and spin the world through the arts! Care to make some noise with us?