Heroin In Tahiti return with "Sun And Violence": a new, mammoth double
LP which ideally stands for the technicolor version of their "Canicola"
cassette, released in 2014 by No=FI Recordings.
As with the
aforementioned tape, source and inspiration of "Sun And Violence" is
Italian folklore and the work of ethnomusicologist Diego Carpitella in
Southern Italy during the 50s.
This time, Heroin In Tahiti abandon
the freaked out approach of the previous release, for an almost
prog-infused sequence of psychedelic folk dances, spacey tarantellas,
twangy guitars, black market hymns and Joe Meek-style homages to the sinking of Costa Concordia.
An
epic journey into the abyss of Mediterranean psyche, "Sun And Violence"
is easily the most ambitious statement from the authors of "Death
Surf".
As Byron Coley put it, talking about their "Peplum" 7 inch:
"so inspiring you'll feel like whipping out your camera and making a
little movie". Only this time the movie is HUGE.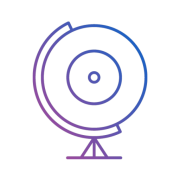 giveitaspin!
Give it a spin! is an award-winning independent music and culture website based in Thessaloniki, Greece. We communicate with all corners of the Earth with a global team of contributors and spin the world through the arts! Care to make some noise with us?