I have had the honour to hit the beer tap with ION aka Giannis Papaioannou and friends, after a live session of
Mechanimal
(also a member of) somewhere abouts, as far away as Greece. Talking about life and music, I clearly connected with
common ground. I do however as a fan also stalk around on instagram, as he has a beautiful point of view with the pictures he uploads every now and then… but most of all, I can listen
to parts of his soul through his beautiful music. It's been a while but it was worth waiting for!
Its everything,
"Silent noise" gathers life's components, in all it's black and white intense frequency to feel alive in a solid state -this-my universe.
Thanks ION for your musical landscapes, your a true sentimental master when it comes to
ambient
in Greece…
See Also
Giannis Papaioannou: Synthesizers, samplers, tapes & field recordings
with
Tassos Nikogiannis: Electric guitar on "Fjord"

Ilias Katelanos: Electric guitar on "Ektachrome"

May Roosevelt: Theremin on "Andel" & "Bay Of Rainbows"

Kostas Matiatos: Electric guitar on "Campfires"

Spiros Faros: E-bow guitar on "Spinalonga"
Balancing between atmospheric dub drones and ambient soundscapes, field
recordings (on various locations all over Greece) and post-rock guitars
this is first ION album in five years. Following the release of "Elfish
Tapes" (2010) this album continues as an exploration in silent harmonies
born in abandoned Greek landscapes. Featuring 13 compositions for
electronics, tapes and guitars "MAYΡΗ ΣΥΧΝΟΤΗΤΑ" is a full length
adventure into sonic isolationism that gets its Greek name from the
black noise frequency, also known as "silent noise".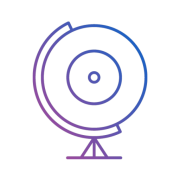 giveitaspin!
Give it a spin! is an award-winning independent music and culture website based in Thessaloniki, Greece. We communicate with all corners of the Earth with a global team of contributors and spin the world through the arts! Care to make some noise with us?