These tracks are all "Saturday Night Bangers"!
As Greece's vibrant scene for funky hip hop and jazzy breakbeats
continues to flourish, the Cold Busted label is there on the lookout.
This time they've snatched up another high-quality release from the
enigmatic Athens-based DJ and producer named mister T. The album Big Day
features twelve rhythm-ready tracks, all full of bounce and swing, and
many featuring talented vocalists to further spice up the mix. The
diversity of mister T.'s set is shown in Big Day's many highlights,
including the speedy breakbeat – with scratches and horns! – of "Yo",
the cheeky nu-disco funk of "This Is Not A House Track", and the slinky
strut, whispered vocals, and gritty organ riffs of "Move Like Us". It's
prime time for mister T. … Big Day feels like a huge discovery.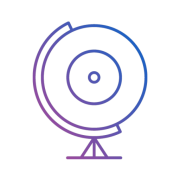 giveitaspin!
Give it a spin! is an award-winning independent music and culture website based in Thessaloniki, Greece. We communicate with all corners of the Earth with a global team of contributors and spin the world through the arts! Care to make some noise with us?