The French Touch Connection is pulling together some fantastic work on the label!
Just sneak peaked in my promo mail, Monsieur Grandin's upcoming album, and i must say it's insanely fantastic!
I'll tell you more in a few days, when it's
coming near us on the 26th of May officially!
It's an album full of tales that's challenging until the finish line, that's exactly when you press repeat again to re-extract the feelings off the songs whether you believe in light or dark forces of the brain.Although the album bonds together full on down an adventurous path, each song has a temperamental statement of its own, just pick your favorite beat, treat or melody!
"The Shadow of Plastic Tree"
I seriously need to learn some French, I really wasn't listening to my high school teacher at all, but to my walkman!
If your reading this blog and your in France, greetings from hot Thessaloniki and go to the below gig!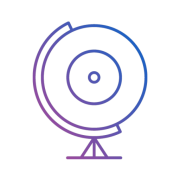 giveitaspin!
Give it a spin! is an award-winning independent music and culture website based in Thessaloniki, Greece. We communicate with all corners of the Earth with a global team of contributors and spin the world through the arts! Care to make some noise with us?