Our story begins on a green planet where 4 brave men, astronauts of the Solar Music Library: Kappa, Obi, Soto Moto & Wonder Boy passed through the electromagnetic Introspectrum of sound & vision.
Before they Remembered/Forgot the Rubber
Climaxxx of the Cosmic Sadness and dance to the Motivo Satanico of the
Hula Hoop Generation, their spaceship Α-Ω left them on the Heatwave of
planet Tattoine, where they found shelter on the discothèque Space Cake
by the Masters of Porn.
Soon enough the Time Field changed again and
the band found themselves on the Original Soundtrack where they came up
against the Beast of Averoigne.
After another victorious battle, though visibly exausted, our 4 friends continued on the Road to their intergalactic Roaming…
Track 7 from upcoming self-titled debut album, coming out Fall 2015.

Produced by Solar Music Library & Mimis K.
Recorded and Mixed by Mimis K.
Mastered by Apostolos Siopis at Odeon Mastering.

personnel:
Wonder Boy: drums
Soto-Moto: bass
Kappa: fuzzed bass gtr+loops
Obi: electric guitars+loops, etc

Artwork by Nick Kleisiaris/Silly Rabbit Creative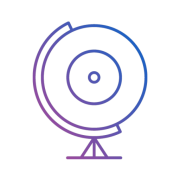 giveitaspin!
Give it a spin! is an award-winning independent music and culture website based in Thessaloniki, Greece. We communicate with all corners of the Earth with a global team of contributors and spin the world through the arts! Care to make some noise with us?