The Poets of Rhythm, long heralded explorers into the
twisting frontiers of psychedelic soul jazz, bravely venture forth into
newly discovered sonic territories, taking us on a journey down into the
deepest valleys and up over the dizzying peaks of the rhythmic poetry
they so affectionately call their homeland. Both cuts are from the Discern and Define sessions, though the A-side had been previously unreleased before Daptone's Anthology, and appears here for the first time on 45.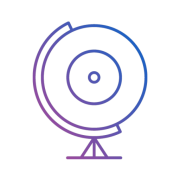 giveitaspin!
Give it a spin! is an award-winning independent music and culture website based in Thessaloniki, Greece. We communicate with all corners of the Earth with a global team of contributors and spin the world through the arts! Care to make some noise with us?