kinky exciting laidback monday
Totally Mild are a four-piece based in Melbourne,
Australia. Fronted by Elizabeth Mitchell, a woman with an exciting
tendency to sing in a falsetto not many can match, the band perform
absolutely perfect, skewed, disjointed pop music that sounds as though
it was handed down from the heavens.
Zachary Schneider (Full Ugly, The Great Outdoors)
follows close behind on lead guitar, his lines interlocking with
Mitchell's to form a structural frame. This is matched by Lehmann Smith (Kes Band)
and Ashley Bundang's rhythm section, an enigma in itself. The playing
is sparse, accentuation perfect. The end result has got us wetting our
pants.
Since developing out of Mitchell's solo project of the same name,
Totally Mild have put Melbourne into a spin. They perform to fans who
know the words to every song, and have been singled out to support the
likes of Real Estate, Laura Jean and The Harpoons.
The band also have an armament of Australia's finest talent behind them, with album artwork courtesy of Darren Sylvester, and music videos produced by Geoffrey O'Connor, Xanthe Dobbie and Nina Renee.
Down Time will be Totally Mild's full-length debut, and is
sure to rock the metaphorical boat of Australian music. This is one
we've been excited about since first listen, and couldn't press more
strongly upon you. Close your eyes and listen to those harmonies! Oh
bliss! Oh ecstasy! Oh joy!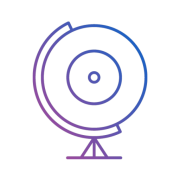 giveitaspin!
Give it a spin! is an award-winning independent music and culture website based in Thessaloniki, Greece. We communicate with all corners of the Earth with a global team of contributors and spin the world through the arts! Care to make some noise with us?