A comeback full of rainbows!
Cherokee Red
! I love these guys, really! They always fill up my soul with their
"Woozy alt dream pop" that finds those hidden corners of the hearts
willing and stick around forever with a truth-full rock a by, humming.
I don't know if it's the accent, or the warmth of the guitars but I'm a lover indeed!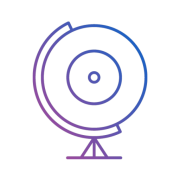 giveitaspin!
Give it a spin! is an award-winning independent music and culture website based in Thessaloniki, Greece. We communicate with all corners of the Earth with a global team of contributors and spin the world through the arts! Care to make some noise with us?