I just remembered that i really love this band!
And every time you put your clothes to hang outside and dry
it all mighty rains 70%
but you take the chance!
Israel Nash's Rain Plans Available Now via Loose/Thirty Tigers here:
http://www.smarturl.it/rpitunes
Recorded live to 2 track on the rooftop of Electric Lady Studios in New York City by Ted Young.
Shot and Edited by Kelly Teacher.
See Also
Big thanks to all at Electric Lady who made this such a special moment.
http://www.israelnash.com
http://www.soundcloud.com/israelnash
http://www.twitter.com/israelnash
http://www.facebook.com/israelgripka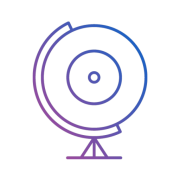 giveitaspin!
Give it a spin! is an award-winning independent music and culture website based in Thessaloniki, Greece. We communicate with all corners of the Earth with a global team of contributors and spin the world through the arts! Care to make some noise with us?