"Technically, I wanted it to sound dusty and ethereal. I like to say that I try to make MSQ's sound something in between Madlib and Portishead signatures..
"Full Moon Wizard" by Massive Suits Quartet (MSQ) is a personal journey by it's creator Grégoire Marty (aka Dandy Teru) delving into his love of original movie soundtracks and various composers.
See Also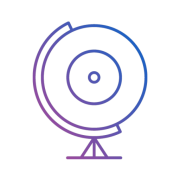 giveitaspin!
Give it a spin! is an award-winning independent music and culture website based in Thessaloniki, Greece. We communicate with all corners of the Earth with a global team of contributors and spin the world through the arts! Care to make some noise with us?