While I'm watching our prime minister talking about the future….
yes it's difficult days here in GR but you shouldn't listen to what the media says…
I think that the future is already here… I'll mute my thoughts and play some great music.
Yes, that's right "Oneirodes Records" is a new collective future hop label.
Future hop(e) too!
It's nice that things keep on evolving and meeting new people, sharing headphones…
We need dreamers more than ever now!
20 artists from all over the world.
There are gems to discover over the weekend,
so drop a line and tell us what's your favorite song!
We know the mastermind behind this beautiful bonding.
It's a free download. But you could (must) support if you like!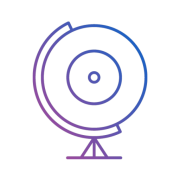 giveitaspin!
Give it a spin! is an award-winning independent music and culture website based in Thessaloniki, Greece. We communicate with all corners of the Earth with a global team of contributors and spin the world through the arts! Care to make some noise with us?