The music of Sacri Cuori is a kaleidoscopic road trip through imaginary
60/70's soundtrack music and post-folk sonics from Italy, Europa and
beyond.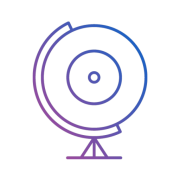 giveitaspin!
Give it a spin! is an award-winning independent music and culture website based in Thessaloniki, Greece. We communicate with all corners of the Earth with a global team of contributors and spin the world through the arts! Care to make some noise with us?