Whilk and Misky
are two different entities who, like the main ingredients in a milk punch, work perfectly together. The duo complement and bounce off each other's talents, taking listeners on a journey from the pinnacle of the party to the bleary-eyed morning after. Their unique mixture of electronic compositions and elements of live instrumentations and vocals make Whilk & Misky a refreshing boundary pushing proposition.
'I Want Your Lovin' ' is the first in a series of monthly tracks which sit within dual playlist Whilk & Misky, moving between light to shade and back again.
Last year the duo teased us with their debut EP 'The First Sip' which picked up notable support from Zane Lowe, Huw Stephens and Pete Tong. They've racked just under 15 million streams, topped the Hype Machine Chart on numerous occasions, and featured in the Spotify Viral 50 top five with both 'Clap Your Hands' and the song 'Babe I'm Yours'.
Since then, the boys have been writing new music and working with 'Mixer of the Year' David Wrench (Jamie XX, FKA Twigs, Jungle, Caribou, Glass Animals). 'I Want Your Lovin' ' is the first track to see the light of day from these sessions and heralds the beginning of their yin and yang playlists.
Check them out on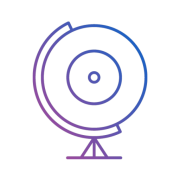 giveitaspin!
Give it a spin! is an award-winning independent music and culture website based in Thessaloniki, Greece. We communicate with all corners of the Earth with a global team of contributors and spin the world through the arts! Care to make some noise with us?