Subscribe to giveitaspin on
We love the Boogarins! Such talent, a wonderful band that travels us into a unique dreamland, an exotic tropicalia of freeform alternative collective vision. They are back from a successful headlining slot of the Vodafone Stage at Rock in Rio Lisboa, sharing their new video with us! Lyrics to "tempo" speak about stopping time and freeing yourself from the everyday grind of work and school, just escaping the pressures of daily life. For the beautiful video, the band called out to their fans to help illustrate the point. Hundreds of submissions which were delicately crafted into a coherent whole by director Owen Mack of Cobrandit Films, including images and sounds collected by Boogarins fans across Brazil and around the world!
Connect with the
Boogarins
on
Facebook
and purchase
latest album
Manual
via
Other Music Recording co
.
They are currently touring the US so perhaps your lucky! Tell us all about it, use the hashtag #giveitaspin on social media.
June 21 Richards' Goat Tavern & Tea Room – Arcata, CA
June 22 Bunk Bar – Portland, OR
June 24 49th State Brewing Company – Anchorage, AK
July 2 Hotel Vegas – Austin, TX
July 9 Hotel Vegas – Austin, TX
July 16 Hotel Vegas – Austin, TX
July 23 Hotel Vegas – Austin, TX
July 30 Parliament Summer Arts Market – York, PA (afternoon)
July 30 Boot And Saddle – Philadelphia, PA
August 3 Monty Hall – Jersey Saddle, NJ
August 4 The Saddle – Asbury Park, NJ
August 5 Middle East (Upstairs) – Cambridge, MA
August 6 Summer Stage, Central Park (Brasil Summerfest) – New York, NY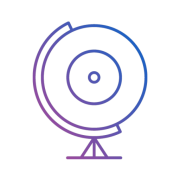 giveitaspin!
Give it a spin! is an award-winning independent music and culture website based in Thessaloniki, Greece. We communicate with all corners of the Earth with a global team of contributors and spin the world through the arts! Care to make some noise with us?