The Geek x Vrv's second single – "Coming Up" is officially available for everyone, and on our June playlist! We've got Axel Rondeau and Vincent Teoule under our #giveitaspin music-scope as they are one of the years most captivating acts!
"Coming Up" is a vision of a world gone right for summers to come , exuberant moods of funk, jazz, soul, hip hop and live electronica connect together with feel good chemistry, vinyl scratching and beat-making. A perfect follow up to "Origami EP" which you can find on itunes. Officialy out on June 10 via All Good Records and Embrace Records.
The Geek x Vrv have collaborated on this one with sound engineer & producer ATOM (you sure know who C2C are) which helped shape the backdrop for talented songstress Kellylee Evans (beautiful voice classically trained also in jazz & soul) to take center stage.
All Good Recs
|
The Geek x Vrv
See Also
@TheGeekxVRV on Twitter / Instagram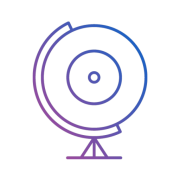 giveitaspin!
Give it a spin! is an award-winning independent music and culture website based in Thessaloniki, Greece. We communicate with all corners of the Earth with a global team of contributors and spin the world through the arts! Care to make some noise with us?