Vandelux aka Evan White, makes music because it's fun! So simple. Well, we will get there, but for starters his creativity hit us on a nostalgic high in under msecs. Definitely p(l)aying justice to the original, with true respect and a refreshed palette. We always need a reminder, of the futuristic beats and political lyrics that made us climb mountains and keep our mindset going in the right direction.
Vandelux, born in Vancouver, Canada is currently living in Luxembourg. As an early pianist and jazz drummer he turned into a digital music producer at the end of 2015.
He is currently new to the scene and experimenting with a range of different genres, releasing tracks of different shapes and colours,so stay tuned as life is so genre full. More tracks below, turn up the volume, it's mid week mania.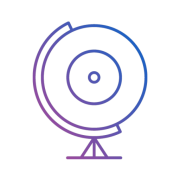 giveitaspin!
Give it a spin! is an award-winning independent music and culture website based in Thessaloniki, Greece. We communicate with all corners of the Earth with a global team of contributors and spin the world through the arts! Care to make some noise with us?