We surely don't know what m.a.l.m.r. stands for, although we fantasize the musical disguise through a baseline acronym of a talented producer that's well in stealth mode for now. Lift up your antennas, push all the buttons, as the exclusive radar is near, screaming for a vinyl cut! The London based electronic producer has shared with us, two tracks to bring a balancing chemistry to our ears. Blending found sounds with twisted vocals to create shifting soundscapes, glitch ridden beats, and driving grooves.
Referencing everything from early Detroit techno and 70's disco to scratchy tape and experimental of the 60's, m.a.l.m.r. furrows a whole new sound for the late 00's. Stay tuned as when we hit 1000 pure likes on facebook, we will celebrate with a va collection including m.a.l.m.r. ! It's a grandiose territory of electronic escapism, if your in the mood mix or not, the loop kaleidoscopes will eventually pump up your technological humanism.
Connect with m.a.l.m.r. : Soundcloud
RA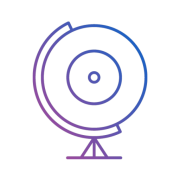 giveitaspin!
Give it a spin! is an award-winning independent music and culture website based in Thessaloniki, Greece. We communicate with all corners of the Earth with a global team of contributors and spin the world through the arts! Care to make some noise with us?