Two time Billboard #1 artist, JES returns with the stunningly original "Happy," the sophomore release from her own Grammy nominated label Intonenation Records.
Joining forces with Floridan / Czech beat architects Austin Leeds & Redhead Roman, JES serves up "Happy" with a track that puts the most mysterious of all emotions under the spotlight.
Aileron & Karmani take us all the way back with an electro inspired disco jam. If you love house, it's time to get Happy.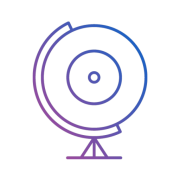 giveitaspin!
Give it a spin! is an award-winning independent music and culture website based in Thessaloniki, Greece. We communicate with all corners of the Earth with a global team of contributors and spin the world through the arts! Care to make some noise with us?